It is no bad thing to celebrate a simple life.
People tend to know me for my England cosplays. Cosplaying is truly one of my best hobby. I enjoy many other things as well. Full of wonders this little blog... well not really.
My top fandoms are: Disney, Lord of the Rings, X-Men: First Class, Sherlock Holmes and Hetalia. I also have a massive interest for films.
My deviantart:
http://milk-kohi.deviantart.com/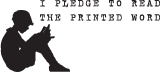 RAVENCLAW
{ wear }
T H E S H I R E
{ More Flags }
R O H A N
{ More Flags }
M I R K W O O D
{ More Flags }
Fly by Dream Themes