Punk England photo shoot. Gosh it was a blast to make it happen!

Yes, this is punk England, yes, his hair isn't put down but actually styled up. I just don't believe that England always had the same hairstyles during all of the centuries and decades. Like yes, it had the same base due to his stubborn layered thick hair but he always attempted in changing it— only half succeeding most of the time.
Photographer: kazeki-chan
England - Edits: neverdreamchild
Tagged as: aph: cosplay. hetalia cosplay. england cosplay. aph: england. arthur kirkland. punk england.

It is no bad thing to celebrate a simple life.
People tend to know me for my England cosplays. Cosplaying is truly one of my best hobby. I enjoy many other things as well. Full of wonders this little blog... well not really.
My top fandoms are: Disney, Lord of the Rings, X-Men: First Class, Sherlock Holmes and Hetalia. I also have a massive interest for films.
My deviantart:
http://milk-kohi.deviantart.com/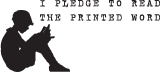 RAVENCLAW
{ wear }
T H E S H I R E
{ More Flags }
R O H A N
{ More Flags }
M I R K W O O D
{ More Flags }
Fly by Dream Themes